Your Exceptional Gas and Propane Supplier
As a fuel and propane supplier, we know that individuals and companies throughout Eunice, NM depend on our gas and propane services. For decades we've become a routine part of almost everyone's lives in this area, and we strive to deliver the complete scope of products our customers need—always backed by the hometown friendliness and customer service you expect from us.
With more than 40 years of experience as a propane fuel provider, our customers come to us not just for propane but for our knowledge and other products. When people have questions about cylinders, delivery and anything else propane-related, they trust us to provide useful information, cost-saving recommendations and the superior-quality products they need. We're proud to have earned that trust over the last few decades, and have worked around the clock to be there for our customers when they need us most.
Lea County is in the middle of oil country and a significant portion of the local business community works in the oil industry. We came up in this area with nothing but our grit, and it's this same grit that's helped us succeed both as a business and as a trusted partner to area businesses. These companies call us their business partner because we promptly deliver the propane, diesel, propane, diesel and lubricant necessary for oilfield operations and equipment. We maintain these decades-long professional relationships by providing the best products at reasonable prices, backed with the highest service level.
We Do It All!
Of course, most people know us as an onsite fueling station and propane refilling station, where they can fill up their vehicles with gas or diesel. Others stop by to refill their propane cylinders. We're happy to do it all! When it's time to refuel and get back on the road, turn to us as your off-road red-dyed diesel supplier with confidence and we'll make sure you get what you need.
Our broad selection as an oilfield fuel provider includes gas, propane, off-road red-dyed diesel and regular diesel.
We're proud to be a longstanding family-owned and -operated business in Eunice, NM.
Established in 1979, we've been in business for over 50 years!
We deliver propane to homes and fuel to oilfields throughout Lea County.
We're a proud member of the National Federation of Independent Business (NFIB).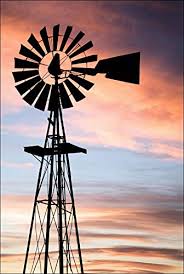 Refuel With Us
Everyone needs a reliable source for fuel. From propane to diesel, we're the onsite fuel station that is here for you. Contact Red Bird LP Gas Co., Inc. today to learn more about our products and delivery rates.
About Us
Red Bird LP Gas Co., Inc. began in 1979 when 2 partners, Duane Parker and Royce Crowell, started the business as a part-time company. Mr. Crowell already had a hot oiler business and Mr. Parker had a full-time job at Warren Petroleum Corp. Bart Parker began part-time in 1983 and then full-time in 1985 to help with all the daily activities. In 1994, Mr. Parker acquired full ownership from Mr. Crowell and operated it until 1999.
In 1999, Bart took over the day to day operations to help Mrs. Kathaleen Parker keep Red Bird LP Gas Co., Inc. providing its customers with the service and reliability it has tried to install for the last 42 years.
Red Bird LP Gas Co., Inc. is a family-owned and operated propane and fuel company with 9 employees to help fuel residential and oilfield entities in Lea and Eddy counties of Southeast New Mexico.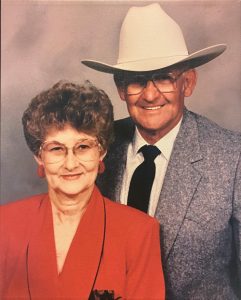 Proudly offering Fuel and Propane to Eunice NM and the following areas:
Eddy County, NM
Lea County, NM